About EJ Victor 
Recognized industry-wide for our exquisite quality, service, and value. 
EJ Victor is a locally owned, high-end furniture company located in the famous North Carolina furniture heartland. We pride ourselves on the craftsmanship of devoted employees with the know-how and commitment to building superior furniture and who strive to provide excellent customer service.  
Furniture built in the U.S.A. with our global environmental impact in mind – always. 
We build sustainably so you can shop conscientiously. Most furniture today isn't built to last – we call this "fast furniture". At EJ Victor, we build our pieces to last for generations while also being mindful of the environmental footprint we leave behind. Learn more about our innovative processes and the importance of sustainable furniture in the industry today. 
Timeline
---
1990
Edward W. Phifer III, Joseph B. Manderson and John Victor Jokinen found EJ Victor, a privately-owned company focused on manufacturing premier furniture.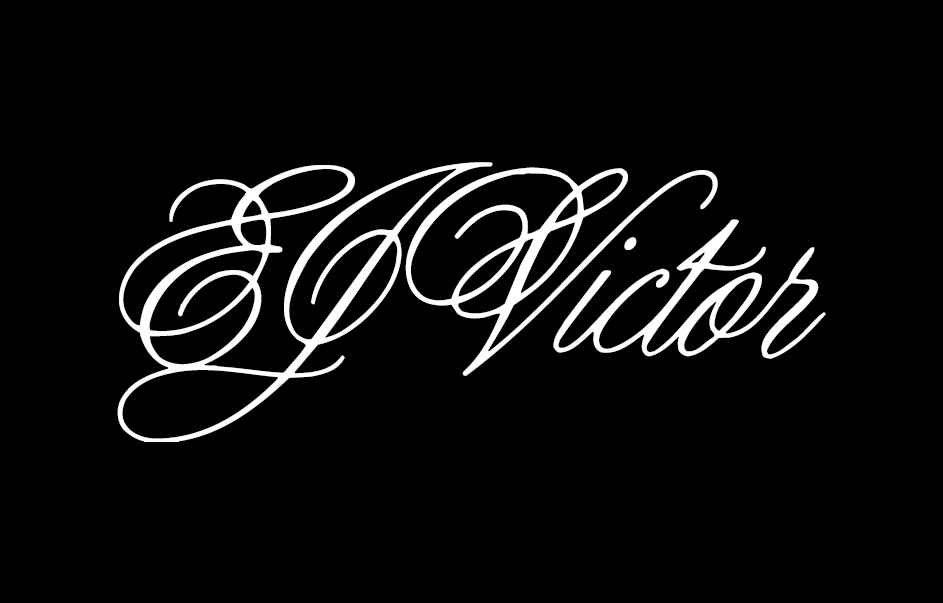 1991
The company's initial focus on 18th century reproductions and traditional furniture is reflected in the logo.
1994
The High Point showroom expansion provides additional space to showcase exciting new products with the design world.
April 1995
EJ Victor introduces the Newport Historic Collections, based upon collections of nineteenth century American industrialists in Newport, Rhode Island.
1996
EJ Victor unveils the first major designer collection – the Carol Hicks Bolton Collection – emphasizing ornate antique elements and rich fabrics.

2003
The second expansion to the High Point Showroom provides additional space to display EJ Victor's growing collections.
2005
EJ Victor partners with Randall Tysinger, owner and connoisseur of one of the largest collections of European antiques in Northern America.
2018
New logo aligns with the company's growth and direction.

October 2019
EJ Victor partners with Browne & Moore. Fresh and refined, the Browne & Moore Collection is an artfully curated mix of elegant "Modern Classic" design elements that are instantly at home in almost any environment.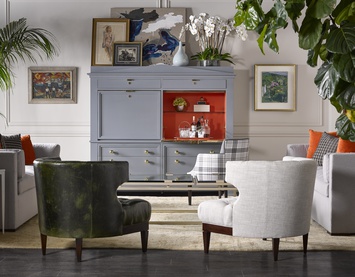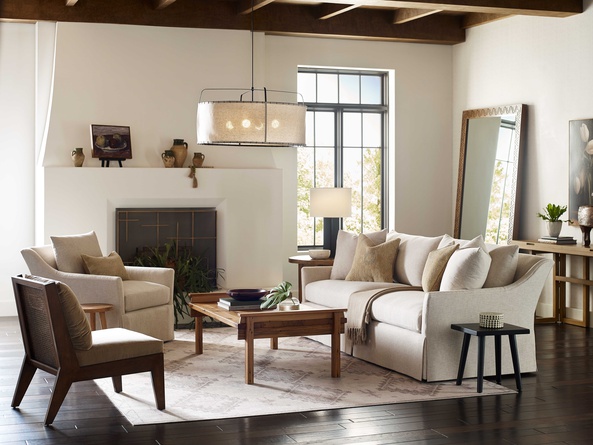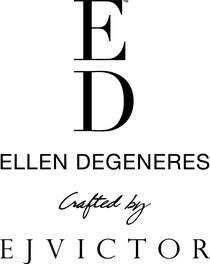 April 2020
EJ Victor launches an exciting collection in collaboration with ED Ellen DeGeneres. Crafted by EJ Victor, the ED Ellen DeGeneres Collection offers an inclusive vision of style with modern, traditional and rustic design aesthetics. Focusing on sustainability using reclaimed wood, performance fabrics (from nearby mills) and natural materials and finishes.