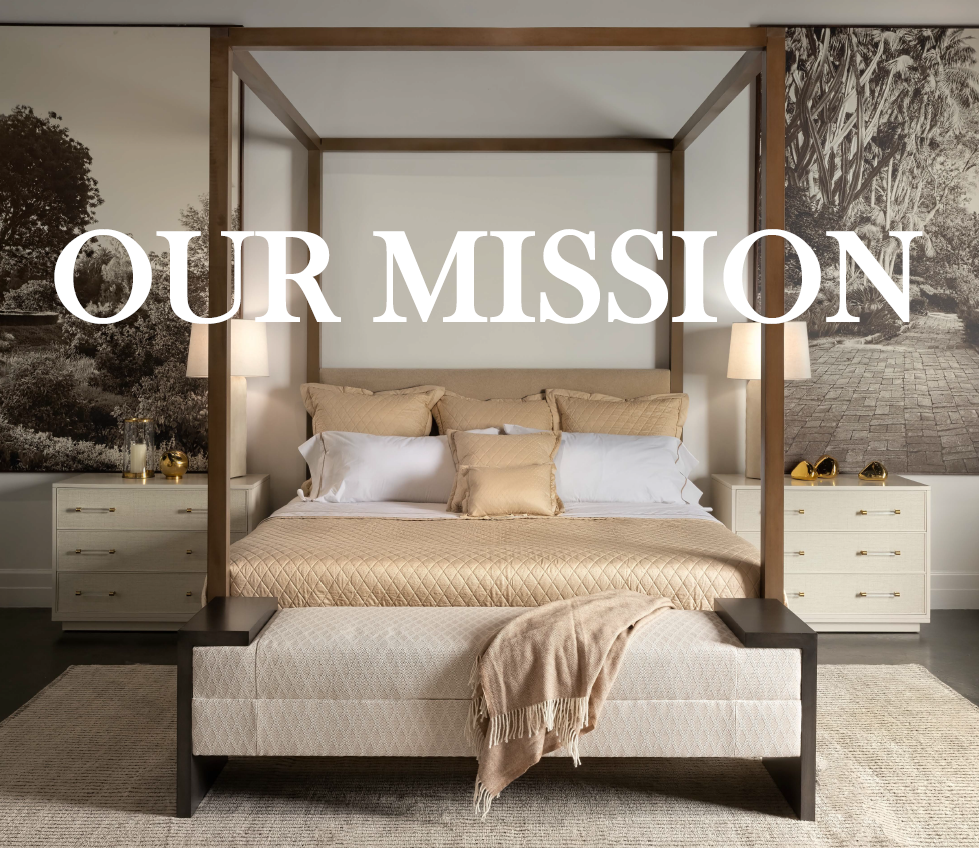 Born out of the storied history of North Carolina & furniture manufacturing, EJ victor was created in 1990.
Our original Founders, Joe Manderson (ret.), John V. Jokinen COO, and Ed Pfieffer's mission was to craft beautiful furniture, both to the trade and for the public.
By maintaining integrity in our creative process while building an adaptable manufacturing model, our people have influenced a generation of design. Fabrics are measured and cut; frames are curved; legs are machined; and fine detailing is attended to by the hands of our craftspeople. Many of our employees have been with EJ Victor for thirty years, bringing perspective and knowledge that cannot be replaced or automated.
EJ Victor began making traditional hand crafted furniture using time-honored methods & eightway-hand-tie to achieve the quality that we believe makes a difference to our customers.
Following the initial success of the brand's Newport Mansion's collection, EJ Victor has developed strong licensing relationships with international brands such as Alfredo Paredes Studio, Bethan Gray Shamsian and ED Ellen DeGeneres. The result is a curated collection that is increasingly diverse in both style and price point.
Over the years, EJ Victor has also ventured into new realms of design, expanding into Modern and Transitional product. The Antonia Collection and Browne & Moore bring both whimsy and glamour to traditional furniture, further reflection of EJ Victor's growth as a manufacturer.
As we continue into the future, we want to be both timely and attainable as we keep our sights on our earliest goals - best-in-class luxury furniture and the gold standard of customer service. Our Chief Executive Officer David Bennett has been a trailblazer for domestic production, guiding the company through the COVID-19 pandemic while simultaneously & making EJ Victor an industry leader in domestic, sustainable furniture that never sacrifices craftsmanship.
EJ Victor Purpose
Today, EJ Victor strives to provide 12-18 week lead times, more in-line options from the people, products and processes more trusted by the trade than ever before. Offering luxury hand-crafted furniture to our customers in a timely manner.
EJ Victor Values
EJ Victor seeks to understand and build trust. We are committed to improve and listen, while prioritizing growth in a positive and safe working environment. 
Earn Trust
Make It Better
Assume Ownership
Model Positivity