Equal Opportunity Employer
EJ Victor is an equal opportunity employer and does not discriminate against any applicant for employment because of race, color, religion, sex, national origin, disability, age, veterans status or other protected category.

EJ Victor is dedicated to ensuring that qualified applicants are employed and that employees are treated consistently during employment, without regard to their race, color, religion, sex, national origin, disability, age, veterans status or other protected category.
Benefits
EJ Victor employees are eligible to participate in our benefits program*.
Our Benefits Include: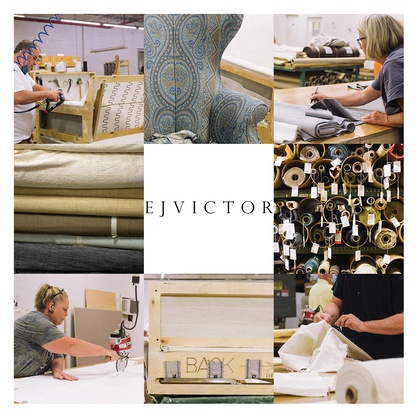 Health
Dental
Vision
Health Savings Accounts (HSA)
Disability
Life
Critical Illness/Cancer
Accident
401(k) Plan
*Benefits eligibility begins first of the month following 60 days from hire date.
Training
The furniture at EJ Victor is brought to life at the hands of our artisans and craftsmen. To assure quality, we invest time and resources into training new employees to perform with competence and confidence.
As a new employee of EJ Victor we will provide training with:
Hands-on activities
One-on-one coaching
All training will be appropriate to your position and experience.
We provide the opportunity for you to learn and grow throughout your career with EJ Victor.
We leverage the talent of our employees to work more efficiently.
Thank you for considering a career at EJ Victor!
The dynamic team at EJ Victor is hiring in our Upholstery Division. 
 As the division is growing a full job description would be discussed during the interview process. 
Current Positions are Case Assembly, Trim Out, 
Maintenance, Spring-Up, and Hospitality Coordinator.
Positions are $15.00-$30.00 DOE
Morganton is located in the heart of Burke County, North Carolina. Nestled at the entrance to the Blue Ridge Mountains,
Morganton is a welcoming community and EJ Victor plays an active role in many events.
This is one of the best places to live, work, and retire.  More info!
Normal Work Schedule: 6:00 a.m.-3:30 p.m., Mon. thru Thur., 6:00 a.m.-11:00 a.m, Fri. One 30-minute meal break, two 10-minute breaks.
There is a break room on site, and the facility is close to shopping and dining options. 
Inquiries call 828-438-2041